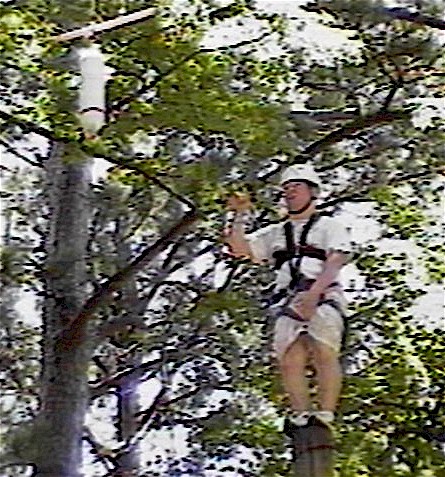 OK, the first picture has come in for web publication, and in the words of the photographer, "Thought this summarized the attitude at Dustbowl this year". Jarvis, it's good to know we're among friends. And as long as we're among friends, we'll note that this started on the homepage with "got a LITTLE story to tell you, Ags"... :)
Again, Dustbowl '99 was a huge success. McNeills, Freys, Jarvis's, Martins, Fosters, Mengers, Ellerbes, Elliotts, O'Hara, Hilt, Phillips' (what? arrived last?). (OK, I'm doing this from memory too late at night - I feel like I forgot somebody, but the "morning D.O. syndrome" is kicking in"). Anyway, great fun had by all. As more pictures come in, I'll post them.
Thanks again to our Dustbowl Coordinator, Ms. O'Hara, for her fine work. It appears she's already got next summer lined up in Galvetraz - stay tuned for more details!