Welcome to Dustbowl 2000
(That's DB2K, for the rookies!)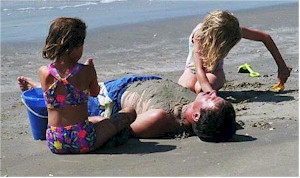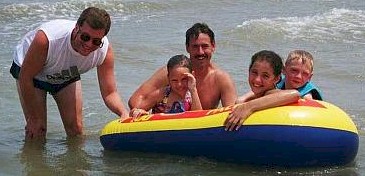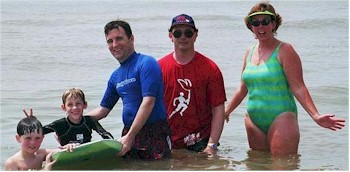 Thanks to everyone who came, and especially to Jim and Vance, who braved the elements just to hear "I told you so". It was another outstanding event, made possible by all of the outstanding people we're proud to call our family. We look forward to next year's event, wherever it might lead us....

1. Amenities : Functional structure of the accommodations: maximizing the number of Double, King, and Queen size beds versus multiple twin bunks, futons or sleeper sofas (to serve as primary beds), area activities, stuff for the very tall kids who drive and pay as well as for the shorter not yet driving ones. Ratio of people to bathrooms, group space size, etc.

2. Location: effort to get there

3. Proximity of accommodations: to have that "all under one roof" feeling without that "all in one bathroom" reality.

4. AND THE REAL KICKER: PRICE: For example, there are several side by side beach front houses that we would find very convenient probably for $800- $900 per family/week. When you are all ready to spend that much, let me know.

I also think we will get a recognizable bang for our buck. The 3 houses are nicer than the beach houses from 2 years ago. If you categorize the previous accommodations at the beach 2 years ago as a Comfort inn, these are more like a Hampton Inn or Marriott. All together we have 10 bedrooms and 8 bathrooms. You gotta love that ratio! The beach front house has 4 bedrooms and 4 full bathrooms. Very spacious kitchen/ bar area for serving/ and a really nice long dining table. This will be the primary Party Central. The second house is a 3 bedroom 2 bath. I have not been able to tour this interior due to occupancy. The third house which is the furthest back is also a 3/2. It is also Tim's favorite. Hmm..

Questions? Everything clear? I hope to be able to bring the total cost per family to $500 or less. If anyone has not yet confirmed via email please do so now. I would also like to hear from all you "I'm thinking about it" lurkers. Heck, I've gone from armtwisting the gang into coughing it up for 1 beach house in 1994 to trying squeeze us all into 3 a mere 6 years later. Y2K is going to test my planning skills. ( Did anyone clear this holiday through me? Did I not get the memo? Why wasn't I on this committee? I don't think I would have approved this global party thing.... It messes up my plans!) And I have been assured that non of these houses are for sale......For their sake , they better be correct.
Questions? Email Lesley and ask!!

We are 4147 Defender Lane on Playa San Luis. Basically I-45 to 61st street, Right at the Seawall (FM 3005) To Playa San Luis. It's about 13 miles after Seawall Blvd "pulls away from the beach" and becomes a highway. If you get to the San Luis Pass Toll Bridge, You've gone too far. Turn Left (toward the Beach) into the the Playa San Luis Subdivision. Bear Right onto Intrepid Lane and First left onto Defender. Signs will be up as usual.

The main phone number for the beachfront house is (409) 737-1313.
Alternate Map of Island: http://www.galveston.com/sandnsea/maps.shtml

And now the Pictures I promised!
The Beachfront House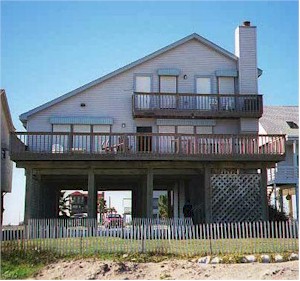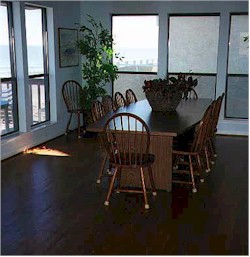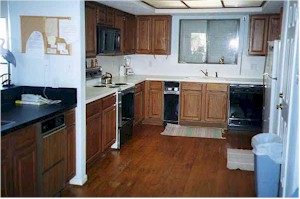 The caption reads "WE SOLD OUR FRONT TEETH SO WE COULD GO TO DUSTBOWL....YOU SHOULD TOO!"

Can you believe this type of blatant advertising on the part of our Dustbowl Business Manager and Conference Coordinator? That she would even think of besmirching the power of positive genetics we have working here.... -MM

Questions? Email Lesley and ask!!