Where we've been, what we've done, and who we've done it to over the years...


DustMudbowl 2002 (Tim & Judy Foster's)

There was a DB2K1 site, but it was rewritten into the 2002 site...

Dustbowl 2000 (DB2K) Web Page (Galveston)

1999 Overview: Dustbowl (Chain-o-Lakes), Bonfire Collapse, etc.

Dustbowl 1998 Page (Galveston)

DUSTBOWL 1997
Chain O' Lakes (Romayer, TX): Dustbowl VII? But we haven't been out of college that long!! This dustbowl was our most ambitious ever. The champions of the mighty A.P. Beutel landed in a "corporate retreat camp" for four days. Many competed in a "Challenge Course" -- climbing tall telephone poles to jump, riding zip-lines (Sit down, BQ!) at 50 mph -- just proving that, when it comes to "challenging" each other, we're still not any smarter than we were ten years ago. A very nice dinner (adults only) was provided at the local restaurant/herb garden. Swimming, horseback riding, kayaking, frozen drinks, and loads of fun. This year, attendees included the Ellerbes, O'Hara, Hilt, Redding, Thigpens, Phillips, Freys, Mengers, and McNeills, with the adults barely outscoring the children in "attendance".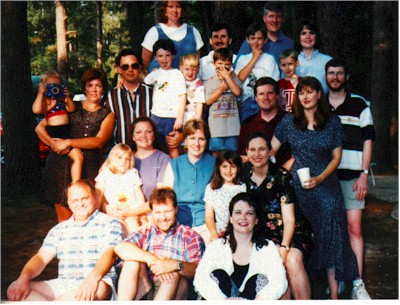 DUSTBOWL 1996
The Woodlands, TX: Events centered around a park in the Woodlands, which was infested by an ever-growing band of waffling former heroes of public safety. Food, pool time, major sunburn, discussing how many years since we left, discussing how many more years till Dave graduates, etc. Dinner one night at a local TexMex place, followed by dancing at a rather respectable C&W place. Attendees included Freys, McNeills, Ellerbes, O'Hara, Hilt, Mengers, Elliott, and a surprise visit from Alan and Kathy Jenkins. And Dave bagged out on us again...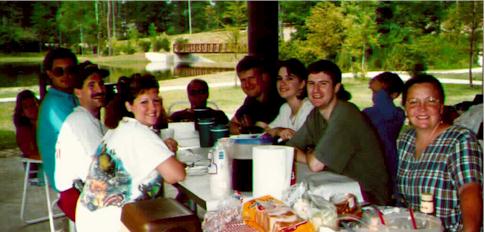 DUSTBOWL 1995
Galveston, TX: This time, Lesley went out on a limb and convince some fine, upstanding real estate company to rent a huge beachhouse to a group of misguided reprobates. (but we came instead). Four days of major beach time and G'weat, but more importantly the first time we've all lived together in a long time. Exactly how many cars can you park in a 3 car driveway (11?). Attendees included Thigpens, Freys, McNeills, Ellerbes, O'Hara, Hilt, Mengers. And Dave bagged out on us....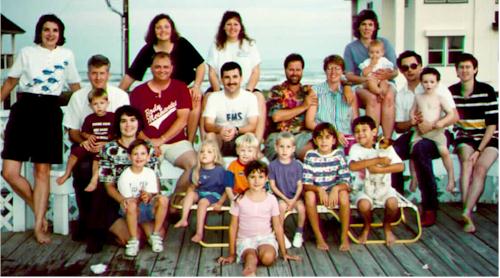 DUSTBOWL 1994
College Station, TX: The Heroes of Past Glory descend upon the homeland! Dinner at Tom's BBQ (Dave retained all his fingers); dancing at the Hall. Picnic the next day at Lake Conroe -- expert maritime activities courtesy of the distinguished (and extinguished) Captain Ellerbe et al. Sunday's activities include food and storytelling at the Thigpen's lakeside resort. Attendees included Thigpens, McNeills, Ellerbes, O'Hara, Hilt, Mengers, Taggerts, Redding, Phillips.

DUSTBOWL 1993
Dallas, TX: This time, we assault an innocent Don Pablo's, and then the legendary Billy Bob's in Fort Worth. Lake time was spent around Joe Pool Lake in Grand Prarie. Freys, Mengers, Ellerbes, Elliotts, McNeills, Phillips', Hilt, and O'Hara.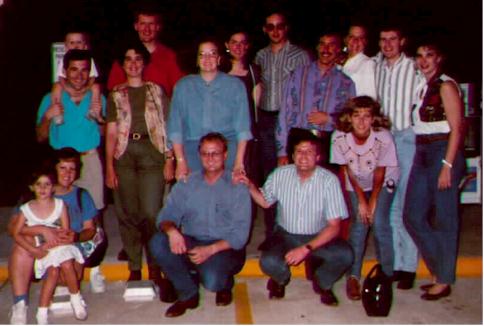 DUSTBOWL 1992
Dallas, TX: We've done it twice now, so it must be a tradition! The Freys were silly enough to let us (well, y'all) enter their house. The motley crew includes O'Hara, Ellerbes, Freys, Turners, Hilt, Elliotts, and the Phillips'. The McNeill's were only there in spirit, since Michael was due to be born only days later. Must be an old picture: all the kids are young (and few), and so is Steve's hair.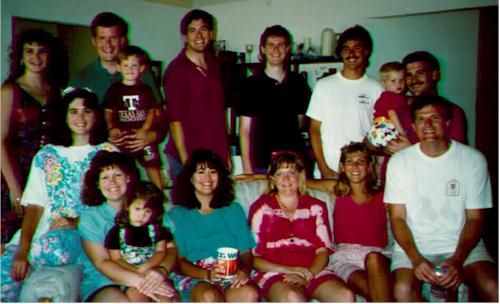 PRE-DUSTBOWL 1992 (a.k.a. Christmas 1991)
Dallas, TX: The Freys hosted everyone in a Christmas get-together. O'Hara, Redding, Freys, Ellerbes (Hey, where's Christopher?), and the Mengers.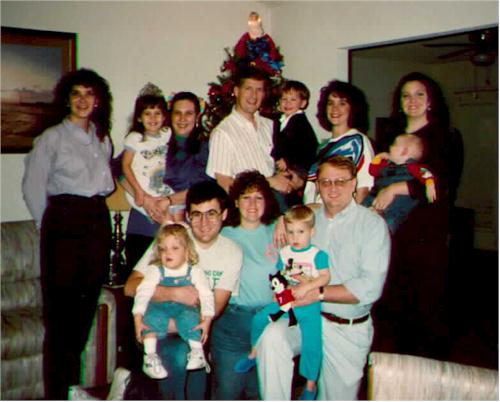 DUSTBOWL 1991
Dallas, TX: A legend is born -- Dustbowl. This debacle occurred at some (previously) socially-accepted lake North of Dallas. Two days of sun and fun and war stories. We even got to watch Lesley and Tim put up a tent (short process - no engineers allowed). This may also have been the year of the infamous trip to the "Borrowed Money" C&W club, but I'm not sure.